Mind Your Memory: Ways To Strengthen Memory And Minimize Cognitive Decline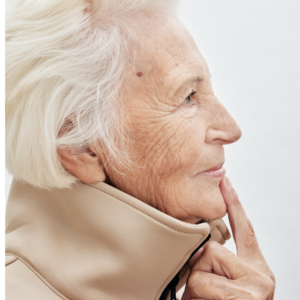 Mind Your Memory: Ways To Strengthen Memory And Minimize Cognitive Decline
July 27, 2022
If you're a person growing older, you've no doubt had occasions to wonder whether you are beginning to lose some of your memory. While dementia is not a normal part of aging, occasional bouts of forgetfulness are. So, whether you occasionally forget where you put your keys- or, on a more serious note, forget what your keys are for- it's always useful to learn about research advances in the area of memory loss, along with the latest expert advice for enhancing and improving your memory as you age.
First the research. Researchers at Stanford University, in a study published in Nature, examined the role of cerebrospinal fluid (CSF) in brain health and memory loss. Using the spinal fluid of young mice and injecting it into older mice with memory loss, they were able to reverse the memory loss experienced by the older mice. It is known that human brain cells depend on CSF for brain health and that the composition of CSF changes dramatically as humans get older. Scientists hypothesized that CSF might play a role in fading memory as humans age. Thus, this experiment heralds a new direction for brain health and memory research, including research into Alzheimer's disease. For more on this research, click here and here. Also recently published in Nature was another study looking at memory loss. In this study, researchers were looking at the notion of relational memory, i.e., the ability to link memories that occur around the same time, a type of memory skill that typically declines with age. Through this research, it appears that a drug used to treat HIV (maraviroc) can restore relational memory- again this research was conducted in mice. As in the CSF research, this new study holds promise for treating memory loss in older adults and stroke victims. Find out more here and here.
A little closer to home, and of more practical relevance, is the new work written by noted neurologist Richard Restak. Having just published the book, The Complete Guide to Memory: The Science of Strengthening Your Mind, Dr. Restak argues that memory decline is not inevitable as we get older and that there are simple things we can do to support and strengthen our memories. As examples of some of the steps you can take, Restak makes recommendations that include: paying attention in the moment, to help encode the memory of whatever you're involved in; regularly challenging your memory with everyday tasks, such as memorizing your grocery list to see what you can remember when you're in the store, or turn off your GPS when driving a familiar road to see what you can remember without help; play games to engage your mind, and read novels rather than non-fiction, to actively use your brain and force yourself to remember points in the story. Of particular note is Restak's concern that we are losing memory skills by becoming too reliant on technology. For more tips and memory tricks, stay focused and read here. 
Finally, a few additional quick tips: Fast Company recently published a post on five easy ways to improve your memory, all based on scientific research. Among the ideas? Better lighting, backward walking, and intermittent fasting have all been shown in studies to support better memory formulation. Somewhat of a random list, but when it comes to memory support, we'll take whatever we can get!