In Working Order: Navigating The Workplace As An Older Worker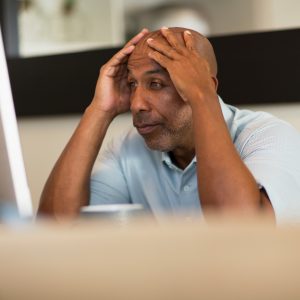 In Working Order: Navigating The Workplace As An Older Worker
June 26, 2019
You may not realize it, but if you're of "traditional retirement age," yet find yourself getting up each morning to head to the office, you're part of a growing trend: older people who remain in the workplace well beyond the age that is typical for retirement. And whether it's money, passion or boredom that motivates you to keep on keeping on, you're not alone, especially if you reside in the Northeast or the Washington DC region. According to a recent survey by The Associated Press and the NORC Center for Public Affairs Research, seniors in these regions are especially likely to be working into their later years. With jobs in government, finance, academia or law, these workers have held onto their positions, perhaps to the chagrin of their younger colleagues.
In fact, navigating the workplace when working with others from a different generation can be a minefield if you're not conscientious about the perspectives and work habits of your younger colleagues. In a recent post in Forbes, writer Kerry Hannon addressed the challenges of a multigenerational work environment. Whether you're a senior manager with younger staff or an older employee with a younger boss, the potential for miscommunication and misunderstandings is real unless you stay aware and proactive. Key pieces of advice? Recognize there may be different methods of preferred communication and different work habits that you need to address so that everyone's working on the same page. The good news is that 71% of workers find a cross-generational workplace to be a positive environment.
But if you're in the office rather than on the golf course, will that in any way affect the typical retirement financial concerns of social security, health insurance, IRA distributions or taxes? Best to be informed rather than surprised. So put down that spreadsheet and turn your attention to this recent MarketWatch post for some answers.