In And Out Of Love: Relationship Consequences As You Get Older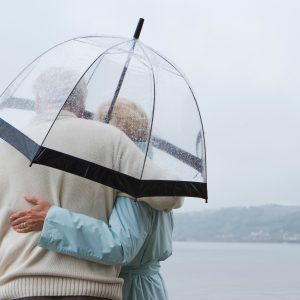 In And Out Of Love: Relationship Consequences As You Get Older
September 4, 2019
For some, that old adage, "can't live with them, can't live without them" captures the dilemma of a long marriage. While years of marriage may bring comfort and intimacy, for many, the decades together can lead to pain and misery. So much so that "gray divorce" continues to be on the rise: for couples over age 50, the rate of divorce has doubled since 1990. That's a lot of marital discord, and a lot of destroyed finances as well, according to a recent article in Bloomberg. Divorce is likely to cause a major financial shock, especially for the woman in the older couple. Bloomberg estimates that after age 50, a divorced woman's wealth drops by 50% and that women over age 63 who divorce in their later years have among the highest poverty rates of anyone.
But divorce not only affects your finances: it may also take a toll on your mind. New research just published in The Journals of Gerontology finds a connection between divorce and dementia. In this new study from Michigan State University, divorcees are at a higher risk of developing dementia than those who are married, widowed, living together or never married. And, in a reverse from the financial shock of divorce, older divorced men are more at risk for dementia than older divorced women. So hold onto that marriage contract and read more here.
So, should you stay together or should you divorce, given the implications? It's a highly personal choice, uniquely handled by each individual couple. For some, divorce in earlier days ironically leads to a reconsideration, and even re-marriage, in the later years, especially if the couple remains in contact due to children from the marriage. For others, divorce leads to a decision to never marry again, though love may come once more. But living together without the benefits of marriage may have its own risks for older adults. For some, ending a marriage even if one of the partners is no longer the person he once was, is inconceivable, even if it's a challenge to stay together. The good news is divorce rates for younger people are down. But for those of us who are older? Stay tuned.