Hold The Phone: What's The Best Phone For You Or Your Loved Ones?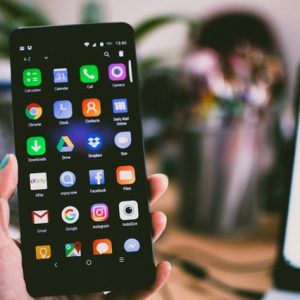 Hold The Phone: What's The Best Phone For You Or Your Loved Ones?
September 6, 2018
Cord or no cord? Wireless or smartphone? The choices of phone devices available in today's market can be dizzying, to say the least. At this point, the majority of US households no longer use the "old-fashioned" landline phone, though for those over 65, the latest data show only 24% of us have ditched the landline.
For those of you who have embraced the smartphone, the array of models, apps and notification bells and whistles can be downright confusing and confounding. A recent survey found that over half of baby boomers using smartphones are finding the notifications distracting- and many are confused by the clutter of apps (many of which we don't use) that crowd our screens. How to figure out what we really need when it comes to a smartphone? Tom's Guide has a new update on the best smartphones for seniors and you can bet you're going to see more ads in the coming months for the new Jitterbug model, given that Best Buy has now staked an awful lot of money on Great Call, the company that manufacturers this phone geared toward seniors.
Finally, whether landline or smartphone, we've all probably noticed the uptick in spam and scams that have invaded our phones. How to fight back? Check out the latest recommendations from Consumer Reports and The New York Times.