Gifts And Gadgets: Giving The Gift Of Helpful Tech Gadgets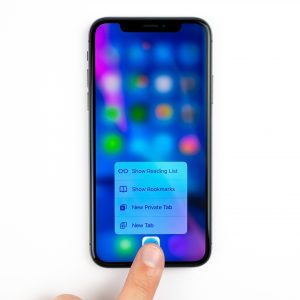 Gifts And Gadgets: Giving The Gift Of Helpful Tech Gadgets
November 28, 2018
Yes, it's that time of year again, when you think about gift giving (and gift receiving!). If you're like much of the country these days, you're probably thinking about tech gadgets for your loved ones, and maybe picking up something for yourself in the process. Are you thinking pleasure or practicalities? There are definitely options for both.
To start, you may want to check out this recent list of holiday tech ideas from GearBrain. While the list is pitched toward "grandparents" you don't need grandkids to appreciate their suggestions, including devices to simplify video calls, lawn care or air quality monitoring. And speaking of simplifying, if you're planning a smartphone gift for yourself or a loved one, you may want to check out this recent post in Popular Science that gives details on how to make a smartphone more "senior friendly." If instead, you're trying to figure out what kind of "smart speaker" device to purchase for an aging loved one's home, that all depends on what you want to accomplish and what technology is already in place. For an up-to-date analysis of what makes sense, check out this piece in the Washington Post by technology writer Geoffrey Fowler.
Finally, what about some play and pleasure? Think that seniors don't like gaming? Then think again, and read about 82-year-old Shirley Currey, who's got her own YouTube channel to document her gaming strategy with hundreds of thousands of followers!