Dementia Decisions: Actions To Take Pre and Post Diagnosis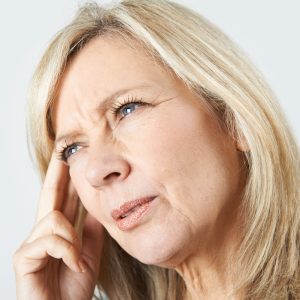 Dementia Decisions: Actions To Take Pre and Post Diagnosis
February 5, 2020
 As we previously noted in agebuzz, a significant number of us worry that we may someday develop dementia. But as Erma Bombeck said, "Worrying is like a rocking chair. It gives you something to do but it doesn't get you anywhere." If instead, you'd like to do more than just worry about developing dementia, Jennifer Nelson, writing in Next Avenue, reminds us that we each have the ability to reduce our risk. And the tools to do so? By now, you probably know the drill: exercise, following the guidelines set out in the Mediterranean diet, sufficient sleep, social interaction, stress reduction, and an engaged mind. For more advice on lessening your risks, get out of your rocker and read here.
Another way to reduce the risk as well as the impact of a dementia diagnosis? Early detection, which gives you more time to modify lifestyle and incorporate changes that can be beneficial in slowing down the disease (which predominantly includes the same suggestions listed above for keeping your brain healthy). It's been suggested that primary care physicians should incorporate dementia screening during regular check-ups as a way to catch early symptoms before they progress. Yet there's concern that such screening might cause undue anxiety among those screened. The good news, as reported in Being Patient, is that new research shows such screening does not lead to increased anxiety among those screened. So stay calm and click here to read more. And beyond the screening, researchers are looking at other potential ways of catching dementia in its earliest appearance. For one high-tech approach to discerning the early signs of dementia, call out your Alexa and click here.
Early detection also allows for thoughtful planning about what's to come and how to prepare, including the eventuality of no longer being able to speak and make decisions for yourself. Knowing a time frame and thinking about your wishes may bring comfort to those who have strong feelings about not burdening their families or about how they wish their lives to come to an end. A recent study published in the journal Neurology describes a new tool being developed to give patients a relatively accurate survival framework for such planning. Find out more by reading here.