Delights For Dad: Some Easy-To-Order Father's Day Gifts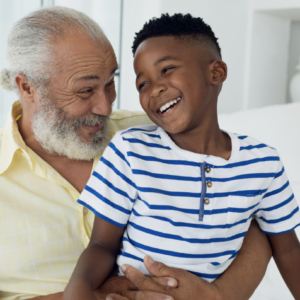 Delights For Dad: Some Easy-To-Order Father's Day Gifts
June 8, 2022
We're just 10 days away from Father's Day 2022- and given the year that the fathers, grandfathers, and father figures in your life have likely had, they are certainly owed a little treat to acknowledge their place in your life and the lives of your loved ones. Keeping in mind the agebuzz goal of providing resources and info to help us all age in a healthy and positive way, the following are some recommendations to inform your Father's Day shopping!
For The Dad Who Loves Sports:
-Is pickleball his latest craze? Get him a 5-star rated pickleball paddle set so he can share his new passion with the kids or grandkids.

-Is he a golf guy instead, who doesn't get nearly enough time on the green? Give him something to help him practice in between rounds.

-Has he started using free weights to up his strength and stamina? Buy him a new set of colorful neoprene-covered weights with a matching stand.

-Does he love to watch and reminisce about sports, rather than take to the courts himself? Challenge his mind and feed his interests with a beautiful 1000-piece wooden sports puzzle.

-Has his aging body taken a bit of a beating on the court? How about a Theragun mini-massage gun to relieve the aches and pains?

-Does he need to look sharp when he's at the gym? Get him the best with a North Face ¼ zip pullover and a pair of Under Armor sweats.

-Don't forget the personalized water bottle– he always needs to stay hydrated!

For The Dad Who Can Use Some Pampering:

-Nothing like soft, luxurious bath sheets, so he has plenty of towel to wrap himself in.

-Time to throw out his ratty, old robe and give him an upgrade with a new Ralph Lauren plush bathrobe

-Older men need to take care of their skin too! Indulge him with a L'Oreal men's skincare gift set.

-And make sure his facial skin is silky smooth using a high-quality electric razor

For The Guys Who Like Gadgets:

-No dad or granddad can be without a digital photo frame to keep the memories alive and the generations connected!

-Want to make sure he keeps his devices charged but unsure exactly what devices he has? Get a universal charging station.

-Does he enjoy old-school gadgets so he's prepared no matter what he faces? Can't go wrong with a Leatherman Wingman Multi-Tool!

-Drag him into the 21st century with a Kindle Paperwhite and toss those paperbacks away! (and don't forget to add a pair of fun reading glasses so he can see what he's reading!)

For The Foodie Dad:

-Speaking of the benefits of coffee: Make sure he's set with a high-quality coffee bean grinder, some choice beans, and a coffee pot that will fit the bill!

-And to personalize that gift, throw in a picture-perfect photo mug for him!

-Want to feed his healthy snack pursuits? Nothing like a gift basket of nuts to fill his snack bowl.

-Is he starting to discover his inner Julia Child? Why not support his cooking efforts with a beginner's set of organic spices?
To all the dads, grandpas, surrogate dads, and "just-like-dads" out there, here's hoping you receive something special from the people who love you and appreciate all you do, even if it's just a big hug!