Capture The Fracture: Are We Sufficiently Screening For Osteoporosis?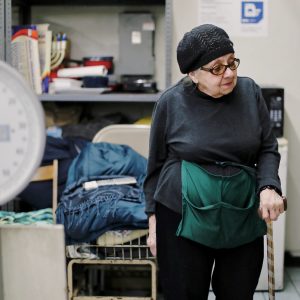 Capture The Fracture: Are We Sufficiently Screening For Osteoporosis?
August 2, 2018
No matter how physically active we are, the risk of low bone density, and thus the potential risk for bone fractures, increases as we age. In fact, newly revised guidelines from the US Preventive Services Task Force recommend that all women 65 and over undergo bone density screening, as well as younger, post-menopausal women who may be at increased risk. For men, the guidelines are a little less clear but, should there be risk factors, especially after age 70, the screening is easy and may be warranted. There is continued controversy, however, as to whether it's wise to take calcium and Vitamin D supplements, especially if you are not assessed to be at high risk for fractures.
Despite the recommendations for bone density testing, it seems we may not be doing enough to capture all who may be at risk for osteoporosis, and for those who could benefit from available treatments. In a recent opinion piece in Vox,Dr. Farah Naz Khan describes the downfall of both of her grandparents after falls that left them debilitated and ultimately unable to survive. What she found remarkable was that following their falls and fractures, neither was screened for osteoporosis. Given that it's predicted that 20% of our population will suffer from low bone density by 2020, we need to have better systems in place to screen people and offer potentially life-changing therapies to minimize the risk of disabling fractures.
The International Osteoporosis Foundation has a program called "Capture The Fracture" that guides clinicians to evaluate for osteoporosis whenever an initial fracture occurs. In particular, they advocate for Fracture Liason Services, multi-disciplinary teams who have the expertise to capture patients at risk for secondary fractures and offer preventive osteo treatments as a result. So, next time you find yourself or your loved one at an ER or doctor's office as a result of a fracture, capture the moment and make sure screening for osteoporosis is part of the follow-up plan.