Bright Idea: Finding A New Business Opportunity For Your Later Years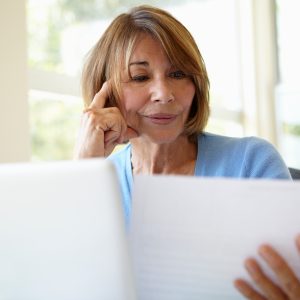 Bright Idea: Finding A New Business Opportunity For Your Later Years
August 7, 2019
While your image of a start-up entrepreneur might be a young millennial in Silicon Valley, in fact, there's much to be said for an older, more experienced hand venturing into the marketplace. With the steadiness and maturity that comes from decades of experiential wisdom, older entrepreneurs may have keen insights, especially when it comes to new businesses serving the burgeoning senior population. For some examples of successful mid-life and older business people, take a look at career and financial expert Kerry Hannon's recently published book, Never Too Old to Get Rich: The Entrepreneur's Guide to Starting a Business Mid-Life. And for some important advice to consider when planning your new venture, take a look at this recent post in US News about running a business in retirement. Author Maryalene LaPonsie discusses everything from finding a mentor to creating an exit plan as well as the complexities of tax laws and the hiring of employees. Never too old to take some good advice.
Entrepreneur magazine recently ran a post describing 10 business opportunities uniquely suited to the expanding population of older adults. For example, with the popularity of aging in place but the declining ability to maintain a home, there are plenty of opportunities to sell your skills to those in need- everything from gardening to home-based beauty care to handyman services. Or perhaps you could offer personal concierge services to an at-home senior. For a successful example of one service just like this, take a look at the Aegist profile of entrepreneur Judie Kaplan, whose personal concierge business required very little capital but was launched after she spent 35 years learning the healthcare industry.
However, if in-home services for seniors is not your idea of a good time, you might still capitalize on the needs of older individuals by coming up with products to help those with declining coordination or changing body shapes. One such example? The website, Tech-Enhanced Life, challenges readers to solve an identified need of older people. The most recent cry for help involved older plus-size women looking for a new bra design. Think you can tackle this problem and start a new product line? Find out more about the need here.