Body Language: Have You Considered Donating Your Body To Science?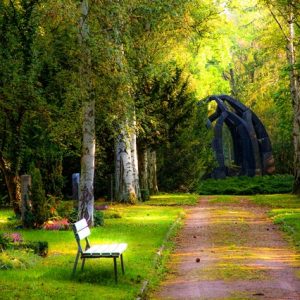 Body Language: Have You Considered Donating Your Body To Science?
June 14, 2018
If you're squeamish, you may want to stop reading. But for those of you concerned about what happens to your body after you've died (or concerned about the costs of a funeral), you may want to consider another option: donating your body after death to a medical center that teaches doctors in training. It appears that body donations to medical schools are on the rise as donors consider funeral costs and become less squeamish about the concept of donation. While you may think that computer models now obviate the need for such donations, apparently there's no substitute for the real thing.
You do of course need to be careful about how you arrange for such a donation, as there are businesses around that traffic in unseemly practices. If you think donation might be the plan for yourself or a loved one, it's best to contact your chosen medical center well in advance, to find out what their rules and policies are. For an example of how the donation of a body is handled, take a look at the policies of Weill Cornell Medical Center Here. Many programs will return the ashes of your loved one, without charge, once their work with the body has been completed. And who knows: once someone in your family starts down this philanthropic road, others may follow. For an example, check out the family donation trends of one particularly generous family Here.