I Remember Growing Up in a Four-Generation Household By Kathleen Rehl
Kathleen M. Rehl, Ph.D., CFP®, CeFT® Emeritus
Pop . . . . . pop . . . pop, pop, pop! Popcorn kernels are exploding in sizzling hot bacon grease in my grandmother's black cast iron skillet. Her whole body shakes that frying pan over the stove's hot flames while letting the lid leak just the right amount of steam. Simultaneously, my great grandmother melts Wisconsin sweet cream butter on the back burner and readies the saltshaker. The popping slows and Grandma dumps the fluffy snack into a huge bowl, mixing in the golden butter and salt.
"Get it while it's hot!" she calls, filling the pale pink, green, and blue plastic bowls for me and my two younger brothers.
Many Saturday nights I devoured this treat as a young child while we played family games including Monopoly and Hearts. I gobbled up tasty popcorn along with my grandmother's and great-grandma's love during those years we lived together in three different four-generation homes.
Up until almost age 13, I lived together with great grandparents, grandparents, parents, and brothers. Back in the late 1940s and 1950s, I thought most kids grew up like this with extended family members in the same house. Of course, that wasn't the case.
Here's a rare photo taken about 68 years ago in our family's living room.
A few more memories:
Smelling Great Grandma's fragrant buttermilk biscuits toasty from the oven early in the morning, signaling it was time to drench these breakfast delights with thick honey and homemade strawberry jam before she got us off to school.

Dad being gone a lot, as he tried to make money working many different jobs.

Mom sleeping during the day before working the midnight shift at a local hospital switchboard.

Accompanying my father to photograph insurance report pictures after Mom's horrific accident. She was almost decapitated when her Buick skidded under a semi-truck that sheared off the car's top but not her head.

Grandma hugging me at bedtime while reading

Old Mother West Wind

by Thornton Burgess.

There I met characters including Peter Cottontail, Jimmy Skunk, Sammy Jay, Bobby Raccoon, Little Joe Otter, Grandfather Frog, Spotty the Turtle, Old Mother West Wind, and her Merry Little Breezes.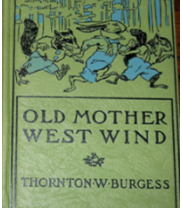 Sleeping on the top bunk bed, with my youngest brother below and middle brother in a single bed across the cramped room. 

Playing hide and seek, pom-pom pullaway, and freeze tag after dark with the neighborhood kids and fireflies before Mom called us inside for the night.

Grandma's entrepreneurial spirit as a commercial baker and businesswoman.

Here's a legacy story I penned

about this innovative woman.

Planting vegetable gardens with my parents and grandmothers, then weeding for many weeks before eating the produce and freezing much for winter months ahead.

My grandfather's gruff voice often yelling at me and the foul-smelling cigar smoke he blew in my face; I didn't understand his physical and mental sickness.

Great Grandma letting me pretend to be a teacher while she took the student's role. Here's a

link to "Grandma's Bell,"

a poem about her history as a one-room school teacher.

Making May Baskets under Grandma's guidance, with colorful construction paper, bright ribbons, and tiny candies . . . plus sprigs of fragrant purple lilacs from our bushes. We kids hung these on the front doors and rang doorbells of surprised friends before running off.

Sweeping the kitchen floor every day as an assigned task, along with drying supper dishes most evenings before running out to play.

Mom taking us kids swimming in the nearby lake, with a reminder not to go into the water for a half-hour after eating peanut butter and jelly sandwich lunches she made.
How most families live in the United States today is much different. A new study from Generations United, Family Matters: Multigenerational Living Is on the Rise and Here to Stay, "finds that the number of Americans living in a multigenerational household with three or more generations has nearly quadrupled over the past decade, with a dramatic increase of 271 percent from 2011 to 2021 (7 percent vs. 26 percent). Generations United estimates 66.7 million adults ages 18+ in the U.S. are living in a multigenerational household; that's more than 1 in 4 Americans." The accompanying fact sheet says that among Americans living in multigenerational households, 76% say this includes three generations, while 13% say they have four generations together.
Benefits of our four-generation family living together:
Combined incomes to pay the bills. When my father returned from the Army after WWII, he enrolled at the University of Wisconsin under the GI Bill. Not bringing in income, it made sense to live together with in-laws in a big house where several other working adults earned paychecks. Even though both grandpas died before I turned eight years old, a reasonable family income still existed to pay the rent, buy groceries, get necessities, and a few "luxuries" like a black-and-white TV. That jigsaw composite of incomes with some savings from older family members made the financial survival of my extended family possible.
Care for young children and aging grandparents

. This was another big advantage for my extended family that included three young children and an infirm grandfather during the last few years of his life. Years later, when my late husband's father faced a major health decline, we moved Grandpa Rehl into our family home. He especially loved playing checkers with his grandsons and hearing about their school adventures. After my mother became a widow, she came to my home for a brief time before settling into a nearby retirement community . . . still spending time each week at my place.

Strong family ties. The bonds shared with my grandmothers still influence me today. Perhaps that's one reason I try keeping ties with my children and grandchildren robust. Last summer three generations of our family lived together for two months as we hosted "Camp Grandma & Grandpa." Here's a one-minute video

with highlights from our shared adventures. We also talked about stories of relatives from earlier generations, including my growing up in a four-generation household. The legacy continues . . . 
Challenges we faced living in the same house:
Less privacy.

"Get out! "I got to go! I can't hold it anymore. You've been in there too long," my younger brother pleaded while pounding on the bathroom door. He was right. I had exceeded our family's "five-minute rule," trying to coax curls in front of the bathroom sink mirror with a new comb. With limited space in our homes, we kids were often encouraged to "go play outside." 

Tensions.

Varying schedules, responsibilities, priorities, cramped living quarters, and money oftentimes resulted in erupted adults' loud conversations, slammed doors, "taking a walk for some fresh air," or the silent treatment within my multigeneration family. Right before I started junior high school, my parents moved into their own first house on a farm about a half hour's drive from where my grandmother and great-grandmother continued to live. We still saw them frequently, but with more space between us. It was time for this healthy move.
Implications for you today:
If family is high on your important values list, and you're thinking about retirement living choices, perhaps joining a multigenerational household is an option to consider. You may save money, live more comfortably, and enjoy your grandchildren as you age by living together. This could be a long-term decision or for a shorter period.
One of our adult children says that if the time comes when my husband and I can't live on our own or don't want to do this, we are welcome to move in with them—possibly in a larger house built specifically as an extended family home. Being the independent gal I am, I'm not certain living in their location would fit our lifestyles; however, it's comforting that they extended this invitation.
Are you living in a multigenerational home or considering this? How's it working for you and your family? What are the pros and cons from your viewpoint? What advice would you give others thinking about this arrangement?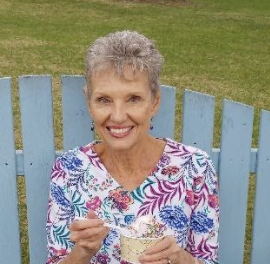 Kathleen M. Rehl, Ph.D., is a Certified Financial Planner™ and author of Moving Forward on Your Own: A Financial Guidebook for Widows. Happily "reFired," she enjoys writing legacy poetry and stories plus assists several nonprofits. Her work has been featured in the New York Times, Wall Street Journal, Kiplinger's, CNBC, USA Today, and many other publications. Kathleen's website is at https://kathleenrehl.com.