Ask Dr. Ruth: A New Documentary About The Celebrated 90-Year-Old Sex Expert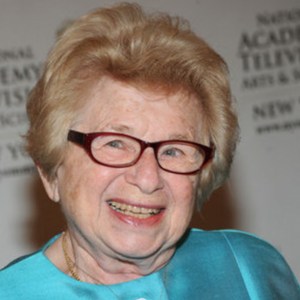 Ask Dr. Ruth: A New Documentary About The Celebrated 90-Year-Old Sex Expert
February 27, 2019
You may know her as the diminutive doyenne of all things sex. But did you know that Dr. Ruth Westheimer is a Holocaust survivor whose positive attitude toward life and love (and sex) has allowed her to persevere through tragedy and teach everything there is to know about sex well into her tenth decade? Well, maybe it's time you learn all about 90-year-old "Dr. Ruth," and lucky for you, there's a new documentary about her life and work coming to Hulu this spring.
Ruth Westheimer was born in 1928, the only child of German parents and then spirited away to safety at age 10 to Switzerland. She never saw her parents again as they were killed in the Holocaust. In spite of her past, she has lived her life with an indomitable spirit. She's worked as a sniper for the Jewish resistance, a staff member of Planned Parenthood and to this day travels around the world lecturing about sex. Find out more intriguing facts about Dr. Ruth here. And watch her recount her life and give advice in interviews here and on YouTube here.
While she initially declined to participate in a documentary about her life, her reluctance gave way when she realized it was an opportunity to fight against Holocaust deniers.  She's now promoting the film and even hoping for an Oscar nomination! And if you'd like a "G-rated" version of her life to share with your kids or grandkids (or even yourself), check out this graphic novel she helped write about her life here.