Young And Old: Imparting Senior Wisdom On The Young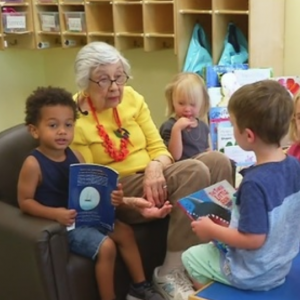 Young And Old: Imparting Senior Wisdom On The Young
August 9, 2018
The image seems to be indelible in our culture: Feeble older people reliant on younger children to teach them the ways of today's world, especially when it comes to electronics or social media. Let's put that one to rest: Many if not most seniors these days have figured what they need -and want- to do on the internet or with their smartphones.
But that doesn't mean there isn't still plenty of learning and teaching to be had- in fact, it may be that seniors now need to take the lead in teaching younger people a thing or two. For example, writing in The Washington Post, author Jennifer Winward describes the several skills that we all should teach our grandchildren, rather than have them seek out advice on the internet. Included in her list are the skills of storytelling, good penmanship and even polite behavior with a personal touch. Who knows? These may be useful skills when college application time rolls around. So pull out your fountain pen, and read her suggestions Here.
Or perhaps you're more interested in the passion of "grandmother" Linda Otto, the founder, and director of Grandmas2Go, a new Oregon-based organization that believes that older women "of wisdom and experience" have much to teach younger, struggling families as they wrestle with raising healthy young children. With this organization, "grandmas" (whether literal or figurative) are trained to be family coaches so that they can pass on their experiential wisdom to new and younger families. Read more about the organization, and the win-win arrangements it creates Here.
But let's not forget that the joys of grandparenting can go well beyond the lessons you impart on future generations. In fact, there is some innate, essential joy in the role of grandparent that few of us have ever experienced when becoming parents to our own children. As writer Jim Sollisch recently stated in his lovely New York Times ode to grandparenting, "I have raised children. Five of them…But I have never felt this thing that stopped my brain, that put all plans on hold, that rendered me dumb." And that sums up one of the precious gifts that grandchildren impart on their adoring grandparents.