Strength Training: Learning How To Support Aging Parents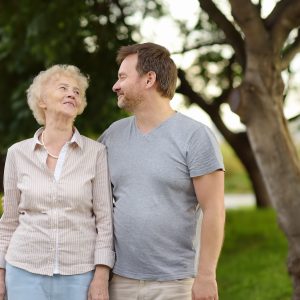 Strength Training: Learning How To Support Aging Parents
September 25, 2019
Whether it's an immediate need or something you can foresee in the years to come, many of us will face the challenge of providing care and support to aging parents. As noted geriatrician Leslie Kernisan wisely states, "Only a minority of people transition from being fully independent to deceased, with no intervening period of needing assistance." Thus, few of us escape the reality of becoming caregivers for aging parents with escalating needs.
But luckily Dr. Kernisan is an astute advocate and source of support for those who face this task. In a recent blog post, Dr. Kernisan describes the 9 essential domains to consider when you begin helping your older parents. Among the areas of consideration? She outlines everything from day-to-day mundane tasks to more esoteric quality of life considerations and everything in between. At first glance, it can appear to be an overwhelming list. But fortunately, Dr. Kernisan has an on-line program of help, previously oversubscribed but reopening for participants in October. The program is designed to give access to experts and valuable resources as you undertake your caregiving responsibilities. So before you lose your mind, look for sources of support by clicking here for Dr. Kernisan's upcoming program.
And there are innumerable other available sources of valuable information and guidance, depending on your needs and scope of caregiving responsibilities. For example, noted aging parent expert Carolyn Rosenblatt recently posted in Forbes about a program to help low-vision or visually impaired aging parents while US News has a recent article about how to prepare when your aging parents are going to move into your home. On a more general note, you may want to check out the recently updated Guide to Caring for Elderly Parents put out by the website aginginplace.org. Finally, if you're looking to connect with others who face similar caregiving challenges, there's an online support group for you: Almost 10,000 belong to the "closed" (requires application) Facebook group Caring for Elderly Parents- so click here to gain entry to a portal of thousands of others who know exactly what you're going through.