Shacking Up: House Sharing As You Age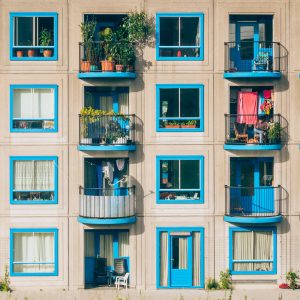 Shacking Up: House Sharing As You Age
August 23, 2018
You may or may not have fond memories of your college dorm days- negotiating shared space, jockeying for some privacy in the bathroom, etc. For some, the idea of sharing space as a grown adult is unwelcome- unless and until we have no choice. However, it seems that the concept of shared housing- whether due to financial reasons, loneliness or the need for some extra support, is beginning to really take hold in our country. Most of us want to age-in-place and for some of us, that place may be more suitable if we're living with others.
The reasons and circumstances that can propel you to share housing as you get older are myriad. Financial literacy expert Neale Godfrey suggests that you pro-actively plan for what she calls "Pod" living and that you consciously determine the number and types of "peas" who will live in your pod. Check out her recent advice in Kiplinger. Her bottom line? Planning allows you to live where and how you want, rather than how you're forced to live because that's all you can afford.
This social movement has also been called "The Golden Girls Trend," and can be driven by the desire to avoid loneliness and find others who can support you and share the financial burdens of home ownership. A recent article in The Guardian profiled a new co-housing community in California called Phoenix Commons, where residents have small individual homes but common spaces. If you're interested in finding out about co-housing and shared housing in your own community, check out the website of the National Shared Housing Resource Center.
So whether you're looking for a single person to live in your extra guest bedroom or you want to create a community of like-minded seniors, or even multi-generational tenants in a communal environment, new and expanded opportunities are on the rise. Even young tech entrepreneurs are getting into the game. So start thinking about your accommodations, and check out this recent radio report about startups that create websites for seniors who want, or need, to share.