September 13th, 2018 Newsletter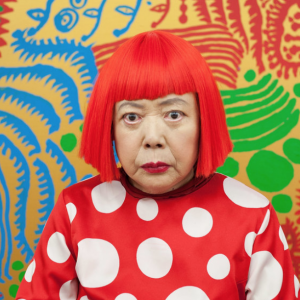 September 13th, 2018 Newsletter
September 13, 2018
By Any Stretch: Stretching Is Essential As You Age: Most of us know the feeling: occasional stiffness or tightness, especially when we first wake up or we've been sitting for a while. It can be awkward, painful and embarrassing to struggle to stand up or begin to walk and it's certainly a reminder we're getting older. One way to combat this? One word: stretching. And while any stretching routine should be done in consultation with your physician or personal trainer, it's clear that scheduled, regular stretching can really enhance your physical well-being as well as mental outlook. As an example, read about the experience of 74-year-old Myles Schneider Here.


And while there may be some controversy about the value of stretching if you're a competitive athlete, there's no controversy that dedicated stretching, separate and apart from any athletic regimen you have, will increase your flexibility, enhance blood flow to your muscles and ultimately reduce your risk of injury. For an overview of the range of benefits from stretching and how you can safely start your own routine, raise your arms and click here. And for some simple video demonstrations of stretches, check out these examples from the Merck Manual here.
Older Workers And Medicare: When Should You Sign Up?:
It's no big secret that many of us are ignoring the traditional retirement age of 65. Some of us are continuing on in long-established careers while others are embarking on an "encore" or even third career. And why not? If you have the health, interest, and stamina, work can be tremendously rewarding. The tricky thing is that many programs for senior citizens, like Medicare, kick in at 65, and if you're not ready, you may miss out on important benefits or be penalized as a result.

Traditional sign-up for Medicare is at age 65, and if you're tardy enrolling, you may be hit with additional monthly fees once you do enroll. However, if you're still out in the work world, you may have health insurance and not need to turn to Medicare. So what then happens to your Medicare benefit? Will you be penalized? Lose out on the chance of subsequently getting Medicare? Well, Joe Baker has some answers for you. He's the President of the Medicare Rights Center, the national consumer and policy organization that advocates on behalf of Medicare recipients. And in a recent post on Next Avenue, Baker has some sound advice for those of you still working even if you've reached age 65. So grab a cup of coffee and check out his advice here. And if you're approaching age 65, or just now retiring and need to sign up for Medicare, check out the help available from Medicare Interactive here.
Stressed Out: The Impact Of Stress On Your Health And Well-Being: No matter where you live or which political side you're on, you're probably experiencing an uptick in your stress level these days. From life's little annoyances to the most profound sources of upheaval, many are experiencing a rising sense of stress and emotional turmoil. The question is, what impact can this have on your physical health?
There's no lack of evidence that stress can have a significant impact on your health. For example, a recent study found a likely connection between emotional stress and certain causes of heart attacks in women under the age of 60. More generally, we know that stress can affect a long list of diseases and can disrupt hormones, interrupt healthy behaviors and reduce resistance to infection. And while not all stress leads to sickness, we do know that stress can make existing health problems worse. For an overview of what we already know, and what we've yet to determine, regarding stress and your physical health, breathe deeply and read here. And for insight into how stress can also affect your brain functioning, including memory and attention, focus your mind and click here.
So how to respond? There are innumerable ways to manage and reduce stress- everything from yoga and the proverbial cup of tea to more creative methods involving sensory stimulation or using your imagination. For a range of stress-reducing suggestions, turn your attention here.
Dial It Down: Rethinking The Number Of Medications You Take: The statistics are stark: It's estimated that 40% of older Americans take 5 or more prescription drugs. Even if you manage to figure out which medication to take when, and with or without food, you could be putting yourself at risk for side-effects or drug interactions, especially when a new medication is added to your regimen. So you may want to consider another path: that of deprescribing.
Essentially, what deprescribing means is a thoughtful reconsideration and even elimination of some of the drugs you're taking, in order to reduce the risk of side-effects and harmful drug interactions and set you on a more healthy and appropriate path. You may even feel better and save some money as a result. For a good overview of what's involved and how you and your doctor can start down this path, open your medicine cabinet and start reading here. And you may want to explore Deprescribing.org, a website started by 2 Canadian geriatric care providers who are concerned about this issue and want to provide the latest research and updates on deprescribing. As pharmacist Dave Walker says, "a better-educated patient is a better-medicated patient."

Drift Off: Finding Some Solutions For Better Sleep:  It's no joke that sleep deprivation is a major public health problem– and for older adults, the consequences of insufficient sleep can lead to serious health problems. For those of us who don't or can't get 7-8 hours of sleep a night, the search for sleeping aids can feel urgent or even desperate. In fact, there's new research that underscores the serious problem of sedative overuse among the elderly, partly because of the search for sleep assistance.
In the realm of technology, there are constantly new products coming to market, promising help in the ongoing search for a good night's sleep, but many of these products lack the science to back up their claims. Some products aim to relax you or, ironically, help you block out the harmful effects of using technology before you go to sleep. One recent review in The New York Times highlighted the benefits, and limitations, of advanced earbuds to gently put you to sleep with peaceful sounds while masking noises that may disrupt your sleep. The verdict? Unless that's specifically your sleep problem they're of little help. If sleep deprivation is an ongoing problem for you, there are sleep specialists who can evaluate your symptoms and determine if there's an available remedy. Short of that, there are some tried and true techniques that may help you naturally fall asleep. So grab your blanket and find out more here.
To Infinity And Beyond: Artist Yayoi Kusama at 89: You've likely seen her yellow spotted pumpkins or maybe stood in line to enter one of her "Infinity Rooms" at a gallery or museum exhibit. In fact, at age 89, Japanese artist Yayoi Kusama now has a bigger following than she's ever had in her lifetime, and she's the top-selling female artist in the world. So have you ever heard of Kusama or know anything about her?
If not, you're in for a real treat as you enter her fantastical world. First, there is a new documentary just out, entitled, Kusama-Infinity. To hear more about this brilliant and mercurial artist, and the new documentary, listen to an interview with the film's director, Heather Lenz, here. And for a brief video explaining the essentials of Kusama's work and why she's such an influential figure, take a seat and watch here. You'll be dazzled by her images and likely never look at a polka dot the same way again!
"THE LAST WORD: "The sooner growing older is stripped of reflexive dread, the better equipped we are to benefit from the countless ways in which it can enrich us." Ashton Applewhite