Reduced Circumstances: Are You Bucking The Downsizing Trend?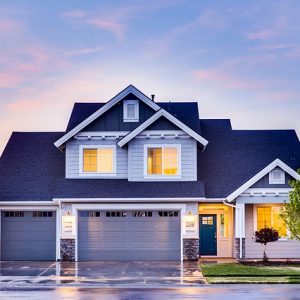 Reduced Circumstances: Are You Bucking The Downsizing Trend?
May 29, 2019
It used to be a given that once you reached a certain age, you would look to downsize your housing situation- move to a smaller place, maybe a retirement community and look to simplify your life. But like much that "used to be," today's aging population is upending tradition and challenging norms.
It seems the trend these days is for Baby Boomers to stay put- often in large, suburban homes. As cited in a recent piece in USA Today, a new Chase Bank survey found that 52% of surveyed Baby Boomers said they'll never move from their current homes, and another recent survey found that for both Baby Boomers and Gen Xers, housing trends are moving away from small and into a more expansive size, with no thoughts of downsizing in sight. The reasons? They range from people staying longer in the workplace (so needing to stay close to the office) to housing multi-generations in the same home. As one person said, "Remaining in one's old house is part of remaining in the prime of one's life longer." Plus, it's not always so clear that moving to a smaller home will, in fact, be less expensive or will necessarily simplify your life. Writing in US News/Money Magazine, writer Tom Sightings describes the downsides of downsizing, including the new purchases that inevitably come with moving, the potential need for a storage facility and the fact that smaller spaces may not be cheaper. As Sightings suggests, "It may not be simple to simplify your life." And writing in The Washington Post, author May Benatar describes the emotional toll of downsizing your home. She describes the process as both "painful and interesting," and recounts that in her downsizing journey, she lost some of her identity. So while the drive to downsize may push you to new horizons, just remember it may also have its costs- both economic and emotional.