May 3rd, 2018 Newsletter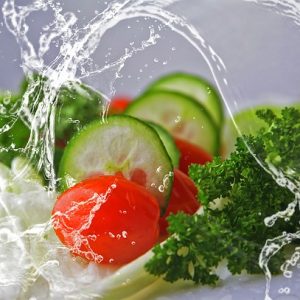 May 3rd, 2018 Newsletter
May 3, 2018
May 3rd, 2018
Good morning and welcome to agebuzz… Headlining today's topics:
Cheat Sheet: Why Do Older People Fall For Frauds: How many times have you heard this story: an older person, usually cautious in life, has somehow been conned into sending money to some far-flung place. Maybe it's even happened to you or your loved ones. How to explain this vulnerability to being scammed in otherwise smart, careful people? Well, a new study suggests that changes in the brain due to aging may be one factor. Research published in The Journals of Gerontology reveals that as we age, brain changes in the part of the brain that helps us determine whether to trust someone leave us less capable of discerning bad motives, even in people we know. Read more about this research Here.
And if that scam occurs? What's the best way to respond? Over at Next Avenue, the advice is clear: Trust your instinct and if you feel something sinister is going on, get involved and report it. For example, the IRS has a website where you can report impersonation scams and there are even services now to help you avoid some of those unwanted robocalls. Finally, at Daily Caring, read about the top 3 frauds according to the FBI and what you can do to protect yourself. The bottom line? Since over 1/2 of US fraud victims are over 70, a large portion of the population is in the targeted demographic. So be aware and alert.
What's That Word? The Link Between Word Retrieval And Exercise: You've been there: trying to remember a word that feels like it's on the tip of your tongue but you just can't spit it out. Well, you're certainly not alone. In fact, this momentary lapse is known as "tip-of-the-tongue" state, and some new research has come out to help you overcome it. Turns out, as with much of aging, exercise seems to lessen this all-too-common struggle for words. Scientists at the University of Birmingham have discovered that there is a relationship between fitness and language skills, and those of us who regularly exercise are less likely to have this tip-of-the-tongue embarrassment. Curious to learn more? Read a recent post by researcher Katrien Segaert from the University of Birmingham Here. And if you're hauling out your running shoes to get yourself exercising, remember the water bottle because as we age, staying hydrated while exercising will enhance the benefits for our brains. So take a swig, and read more Here.
Easy As Pie: Essential Advice On What To Eat: Maybe you're tired or confused about all of the advice out there: Eat this, don't eat that, oh wait, now you can eat that but you shouldn't eat this. It's too much to remember and it's tiring to keep track of the changing advice. Well, enter food writer Mark Bittman and Yale physician Dr. David Katz, both renowned for their knowledge of, and advice about, healthy eating in kids and adults. Together in conversation, they have come out with sound, scientifically-based and unwavering suggestions about how to think of food and what you should (and shouldn't) eat in order to live, and age, in a healthy way. In their piece, "The Last Conversation You'll Ever Need To Have About Eating Right," you'll learn everything you will ever need to know about beans, grains and all other essentials for a healthy diet. And in case you doubt their advice? One more study is just out offering further evidence of the link between highly processed foods and cancer. So lay off the Oreos and grab the almonds instead.
Stress Less: Why and How To Minimize Your Stress: No one likes to feel stressed-out. And the evidence is clear: as we age, stress can take its toll on our bodies, both physically and mentally. And it doesn't even need to be the result of a major life trauma- small stressors, day in and day out, over time, can build up to cause significant health problems for you later in life. For women, in particular, we already know that post-heart attack, their cardiovascular outcomes are worse than those for men, and now we have new evidence that mental stress in women can further amplify their risk when it comes to myocardial ischemia following a heart attack. So, if stress is present in your life (is there anyone who doesn't have stress?), you need to step back, take a deep breath, and learn about some tips to reduce your stress load Here. And for a little good news? There is new research that found that as women transition across midlife, they self-report less stress than earlier in their lives. It's a small study (with no report of how much chocolate was involved!) that requires deeper probing, but any findings of stress reduction perceptions are worthy of further study.
Hit The Right Note: Music As A Method To Stimulate The Brain: Most of us know the feeling: how a certain song or piece of music can live with us forever and transform us in space and time when we hear it played. For people with Alzheimer's, listening to familiar music may not only be a pleasurable and calming experience but it also seems to highlight that there is a part of the brain that may not be damaged by the ravages of the disease. Researchers at the University of Utah conducted a small study that seems to confirm what many of us have experienced first hand: in a person with Alzheimer's, music seems to spark brain activity, and thus, it may lead to new treatments for managing symptoms and enhancing communication. So click on your iTunes and read more about this new study Here.
And for those of you who are opera lovers, you may be interested in knowing about a new piece of music set to premiere this coming fall at Opera Philadelphia. Starring the renowned opera singers Frederica von Stade and Marietta Simpson, this new piece, entitled "Sky on Wings," is about the unlikely love story of two older women with Alzheimer's. Read more about this exciting new production Here and scroll down on the Opera Philadelphia website where you will find a link to a YouTube conversation with the director, composer, and librettist of Sky on Wings.
Glitz And Glamour: New Documentaries Premiering In May: May in New York City is known for The Met Gala, an annual premier fashion event. And now, just in time, comes a new documentary about one of fashion's most iconic figures, André Leon Talley. The Gospel According to André tells the life story of 69-year-old André Leon Talley, the larger-than-life fashion figure who grew up in humble beginnings in North Carolina only to rise to the top of the fashion world, including a 15-year stint with Anna Wintour at Vogue. You'll find the film in theaters beginning May 25th. And, most likely, many of the colorful figures in that film will have spent some time at the Carlyle Hotel in New York, the subject of another new documentary premiering in May, Always at the Carlyle. Set to be released on May 11th, the film reveals some tantalizing stories about this 88-year-old luxury hotel that has hosted some of the most famous celebrities, politicians, and royalty who ever graced New York. It features interviews with Elaine Stritch, George Clooney, Vera Wang and innumerable hotel staff, who offer a peek into the legendary antics that have taken place, both in public and private, over the history of the hotel. So line up for some popcorn and head to the movies this month.
THE LAST WORD: "Some days are good; some days are not so good. Some days are really exciting. Some days are just tedious. You just have to get up and out of bed." Andre Leon Talley