March 15th, 2018 Newsletter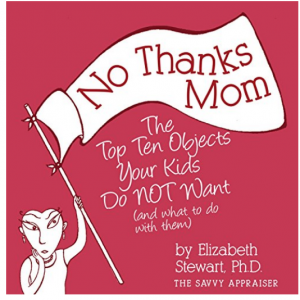 March 15th, 2018 Newsletter
March 15, 2018
Good morning and welcome to agebuzz… Headlining today's topics:
-Walk On By: Walking As A Way Of Maintaining Senior Health
-Save, Sell Or Give Away: What's Your Downsizing Strategy?
-At Will: Your Responsibilities When A Loved One Passes
-Off-The-Cuff: Keeping Track Of Your Blood Pressure
-Endgame: The Growing Acceptance Of Aid-In-Dying
-At The Movies: Two Icons In Living Color
-The Last Word
Walk On By: Walking As A Way Of Maintaining Senior Health: For many of us, walking is an easy, inexpensive and social way to exercise and stay healthy. And there's certainly scientific evidence to support the health benefits of walking. When the weather's less than ideal, some of us turn to indoor walking venues, such as shopping malls. In fact, the CDC has issued a guide to help people set up mall walking groups. However, changes in our economy are threatening this favored activity, as many malls are shutting down due to competition from online shopping sites. If your local mall is closing, and you're looking for a new walking path, Harvard Healthsuggests you steer clear of more congested roads, as the fumes you may inhale would cancel out whatever health benefits you gain from walking. No matter where you walk, you may want to connect to one of the many walking apps now available for your smartphone, some of which can even monetarily reward you or the charity of your choice as you rack up the miles. Take a look at the app options Here, and no matter where, the key is to just keep on walking.
Save, Sell Or Give Away: What's Your Downsizing Strategy?: According to the calendar (but perhaps not the weather), Spring begins in a few days, which for many of us means spring cleaning and clearing out the clutter. If you're helping a loved one downsize, or thinking about your own possessions, you're probably trying to figure out a strategy for what should stay and what should go. There's lots of advice available about what items have monetary value and what items you may want to save for the kids or grandkids. According to a recent article in Mental Floss, everything from old Boy Scout memorabilia to your Pyrex dishes could be worth a chunk of change and should be appraised before you heap them on a table at your tag sale. But those books and porcelain figurines that you want to pass down to the next generation? According to Elizabeth Stewart, in her recent Next Avenue article, your kids are not going to cheer when they hear you're saving the silver for them. Stewart is an expert on these matters, having written the book No Thanks Mom: Top Ten Items Your Kids Do NOT Want. So read up on the expert advise, and set your strategy accordingly.
At Will: Your Responsibilities When A Loved One Passes: It's tough enough when a loved one passes away. But in the aftermath, your potential responsibilities, especially if you're the executor of a will, can be confusing and challenging. Every situation is different, and the laws vary from state to state, so your first stop is probably to determine whether you need to hire a lawyer. And over at AgingCare.com, you'll find a basic guide to estate administration that may help you work through some of the questions you need to answer to guide you in your responsibilities. You may have to deal with everything from submitting paperwork to a court to collecting assets, paying bills and filing tax returns. One major concern that many relatives encounter are the debts their loved ones have left behind. Recent data show that debt among older Americans is on the rise and nearly 1/2 of seniors die with less than $10,000 worth of assets. Could you be responsible for paying off the debt remaining? Not likely, but it definitely depends on the circumstances. To find out more, read Here and Here.
Off-The-Cuff: Keeping Track Of Your Blood Pressure: You may be aware that last fall, The American College of Cardiology changed the guidelines for measuring high blood pressure. As a result, many more people now fall into the category of needing to monitor their blood pressure. Regular monitoring and sensible lifestyle choices can definitely help you keep your blood pressure under control. So can diet changes, like watching your salt intake and adding potassium-rich foods to your regular menu. If you're someone who needs to regularly monitor your blood pressure, does this mean frequent trips to the doctor? Not necessarily. In fact, new research published in the British journal The Lancet finds that self-monitoring at home can be more valuable to lowering blood pressure than physician monitoring. Read more about this research Here. If you're planning to monitor your own blood pressure, you may want to read about new smartphone technology that rivals the accuracy of the usual arm cuff devices. To find out how placing your fingers on your phone may do the job for you, roll up your sleeve and take a look Here.
Endgame: The Growing Acceptance Of Aid-In-Dying: No doubt it's a controversial topic. But for anyone who has experienced a loved one suffering at the end of life, the question of whether to purposely bring that life to an end has likely risen. Under the aegis of the term "aid-in-dying," patients, physicians, legislators, and advocates have all been grappling with whether and when it's ever appropriate to provide someone with the legal means to end their life in the face of a terminal diagnosis. According to the Pew Charitable Trusts, there has been increasing support for this practice, as multiple states have now either legalized aid-in-dying or are currently considering it through a legislative process. To learn more about this development, Read Here. Oregon was the first state to take this step, in 1997, and since then approximately 1300 Oregonians have used this process to end their lives, with the median age of these patients being 74. It's a painfully personal decision, but one Oregon family has chosen to make public their documentation of the process as a way to help others better understand how to think about this. With the documentary Living & Dying: A Love Story, filmmakers Sher and Ron Safran share the poignant story of Sher's parents, Charlie and Francie Emerick, who jointly made the decision to use the Oregon aid-in-dying law when they were both diagnosed with terminal diseases. To learn more about this couple's unique story, read this Kaiser Health Newsreport Here.
At The Movies: Two Icons In Living Color: In their respective fields, they are both living legends: Itzhak Perlman, the celebrated violinist and Ruth Bader Ginsburg, the Associate Justice of the US Supreme Court. And now, they also share something else in common: both are the subjects of new documentary films that reflect their upbringing, talent, and perseverance despite the heavy odds they faced. Perlman, born in Israel in 1945, suffered polio as a child but never let that disability get in the way of a brilliant musical career. In the new film, Itzhak, now out in limited release, Perlman's musicality and personality are both revealed by filmmaker Alison Chernick. To find out more about the film and the man, go to Perlman's personal website Here. Ginsburg, a pioneering attorney who persevered despite bias against women through much of her career, has had a fascinating life and it's chronicled in the new film RBG, co-produced by Storyville Films and CNN Films. You can read about the film, and watch the trailer, Here. Turning 85 today, March 15, Ginsburg continues to be an inspiration to younger women around the country- as you can see in this blog devoted to her. Her movie premiers in theaters May 4th, so mark your calendar, and while you're at it, wish RBG a Happy Birthday!
THE LAST WORD: "At my advanced age- I'm now an octogenarian- I'm constantly amazed by the number of people who want to take my picture." Ruth Bader Ginsburg