Lucky In Love? Relationships As We Age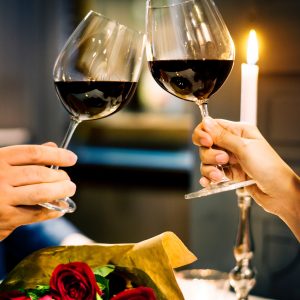 Lucky In Love? Relationships As We Age
March 6, 2019
Is it luck, hard work, fate or something else that keeps some of us in long-term relationships? While there's no doubt that being part of a successful marriage or long-term relationship requires commitment and compromise (perhaps alongside a developed sense of humor), it also turns out that you or your partner may be genetically predisposed to being part of a long-term happy marriage. New research out of Yale reports that when at least one partner in a relationship has a specific genetic variation of the hormone oxytocin (which plays a role in social bonding), a couple is likely to report significantly greater marital security and satisfaction. So pull out that DNA test and read more here.
But not all of us have that genetic predisposition or the benefit of a long, happy relationship. We know from statistics that "grey divorce" is on the rise but we also know from the proliferation of online dating websites aimed at "mature" singles that you're never too old to find love and a relationship. If you think you'd like to throw your hat (or your email address) into the online dating pool, you may want to read some words of wisdom from writer Michele Weldon who recently shared insights, strategies and recommended dating sites from her personal experience as an older person looking for love on the internet.
Finally, even if you're not out there seeking romantic love, you can and should seek the rewards that result from good friendships. There's lots of scientific evidence to support the health benefits of solid friendships, for your cognitive health, stress levels, blood pressure and even your risk of dying prematurely. So, even if you're not in love, make sure you have some lovely friendships to fill your life. Put on that friendship bracelet and find out more here.