July 5th, 2018 Newsletter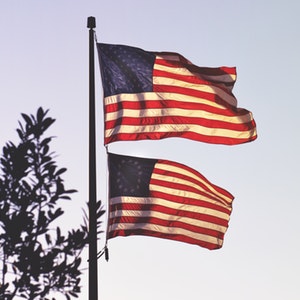 July 5th, 2018 Newsletter
July 5, 2018
Good morning and welcome to agebuzz…
Special Holiday Week Edition: The Half-Year in Review: Our Most Popular Stories for the First Half of 2018:
A Guiding Light: What Are The Normal Signs Of Aging?: We've all experienced the sensations: not feeling as energetic as usual, forgetting some common thoughts, feeling more susceptible to aches and pains. And we ask ourselves: Is this normal aging? Or is something wrong? Well, in a recent piece in Kaiser Health News, writer Bruce Horovitz lays out some general signposts regarding what may begin to happen to your body at various ages. While not everyone ages the same, the article offers some useful clues in case you're wondering what lies ahead. So gird yourself, and Click Here.
But there's also something to be said for carrying on and disrupting expectations. As an example, while your 70s may herald a new era of chronic illness or muscle loss, it doesn't mean you need to pack up and retreat. For a fascinating glimpse of older people defying the expectations of aging, and exceeding the 81-year-old life expectancy of New York City residents, check out the Exceeding Expectations Project of the Columbia University Robert N. Butler Aging Center. Through individual stories in video, photography, and writing, the project highlights the lives of 20 senior New Yorkers who live active lives despite commonly-held beliefs, and some hard realities, about how they should be living.
Out Of Shape: Body Shape Changes As You Age: We all know that aging ushers in all sorts of changes, be they physical, emotional, social or financial. Virtually every part of your body experiences some sort of change, from the cellular level to your outward appearance. For a comprehensive overview of the extent and variety of body changes, check out this article from the Merck Manual.
For many of us, the most obvious sign of aging is the shift in our body shape. Either we're shrinking in height, expanding around the middle or finding bulges and sags in places previously immune to shape changes. While some of these changes are inevitable no matter how much we try to prevent them, others are amenable to "damage control," through diet, aerobic exercise or strength training. So, if you were previously on the slim side and now find yourself looking at an "apple" in the mirror, see if there's anything you can do in response by Clicking Here.
Back-Breaking: Guidance For Dealing With Back Pain: For some of us, every morning the reminder is there like clockwork: we live with back pain that starts at daybreak and remains with us through most of the day. And we're not alone. A new study published in The Spine Journal reports that 1/3 of those in the 40-59 age group have evidence of degenerative disk disease, which can cause back pain and impair quality of life and day-to-day functioning. The bottom line? Back pain can be miserable to live with, and for many of us who suffer, there's no easy or obvious solution to the pain. For a comprehensive overview of possible causes, symptoms, diagnostic tests and treatments for back pain, Click Here.
But take note: Consumer Reports has just put out a useful 3-step guide for addressing back pain, with the recognition that some of the standard approaches- such as surgery, steroid injections or opioids- are no longer considered optimal treatments- except in limited cases. The guide suggests a step-by-step approach and includes some more innovative suggestions for dealing with the pain, from cognitive behavioral therapy to acupuncture. So if back pain has become ever-present in your life, carefully take a seat and Read Here.
Eat It Up: The Anti-Aging Benefits of Fiber: It's something many of us consider a necessary evil: ingesting sufficient fiber to keep our digestive track humming along. But if shredded wheat is not your idea of a good time, take heart: there are tastier ways to get fiber into your system and many reasons beyond the bathroom to make sure you get enough fiber in your diet. Turns out fiber has essential "anti-aging" properties to support healthy aging, including lowering risks for inflammation and high cholesterol, and protecting joints. Consumer Reports has a new piece out detailing types of fiber, food sources and health benefits. So take out some raspberries and Read Here. And if you're looking for a way to introduce more fiber into your diet, check out recipes from the Mayo Clinic Here.
Damage Control: Consider Pilates As A Way To Maintain Your Aging Body: Keeping flexible and strong as we age is a physical challenge for most of us. And that usually means heading to the gym or yoga studio. But you may also want to consider Pilates, a method of controlled and precise physical movements developed decades ago by Joseph Pilates as a way to keep mind, body and spirit strong and in sync. And for aging bodies, Pilates allows you to build core strength, maintain flexibility and promote mindfulness, all necessary qualities for us to stay healthy. So, how do you start? To understand the basics, check out this article on Pilates for seniors. Those of you with back issues may want to take a look at this video of how Pilates can help with spine flexibility to ease back pain. Or you may want to read this book about Pilates for those over 40 by Lynne Robinson, the British Pilates guru who is beloved by style blogger and Pilates enthusiast Alyson Walsh. As Joseph Pilates said, "You are only as young as your spine is flexible."
In Style: Figuring Out Fashion For Those Of Us Over 50: While you may have been a slave to fashion in your younger years, chances are that as you've gotten older, you're more likely to be just as concerned with comfort as you are with couture. And for many of us, along with age has come the wisdom and confidence to know who we are and what we like, regardless of what the magazines tell us is in vogue. If that sounds like you, then you may want to check out the words of fashion wisdom from 7 stylish ladies who recently appeared on Refinery 29 UK. These women are anything but dowdy-and their stylish looks reflect the experiential wisdom that comes with decades of trial-and-error fashion rather than youthful indulgences or risk-taking. As style blogger Alyson Walsh says, "Looking good rather than looking young is the new mantra." If you're still one who likes to peruse the fashion magazines, you may want to check out a new entry: Renaissance. It's a bit edgy, a lot stylish and a beautiful way to explore fashionable older women who have interesting stories to tell and lives to share. And as Iris Apfel says, "If you're not comfortable in your own skin, you won't be comfortable in your own clothes."
THE LAST WORD: "Freedom lies in being bold." Robert Frost