July 12th, 2018 Newsletter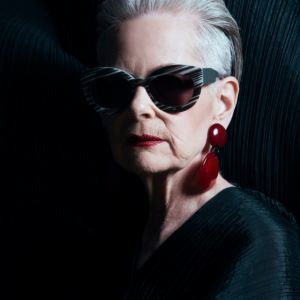 July 12th, 2018 Newsletter
July 12, 2018
 Good morning and welcome to agebuzz… Headlining today's topics:
Vim And Vigor: Figuring Out The Right Exercises As You Age:
Okay, so it's been a month, or maybe a year or, actually, maybe several years since you last saw the inside of a gym. That's okay, no judgment here. But if you've now made the decision to start working out, how do you know what's the right routine for your current age and needs? The twists and turns and weights and stretches you did in your earlier years may not be right for your current body- and may even pose some risk.
To start, take a look at this recent British Vogue article on how to exercise according to your age. Or, take a look at the advice from The Fine Line, which emphasizes that you need to listen to your body. You can start exercising at any age, but not every exercise is right for us as we get older. You may want to consider a personal fitness trainer to help you devise a specific routine for your needs or limitations. If so check out this list of questions to ask before you begin to work with the trainer. Or, you may want to consider the advice of former tennis star and now tennis commentator Chris Everet, who, at age 63, can probably still beat opponents half her age on the tennis court. Finally, if you're hoping to get in shape without breaking the bank, grab your water bottle and read the National Institute of Aging's Get Fit For Free recommendations.
On The Money: Senior Debt And Family Obligations: The facts are distressing but undeniable: many of us are entering retirement less financially prepared than retirees of previous generations. We haven't saved enough, our pensions are non-existent, we've taken on student loans and other debt obligations, and we can't cover our health care expenses. The entire outlook for many of us is bleak, as this Wall Street Journal article so starkly details (paywall).
In fact, according to a recent Nasdaq article, debt among those 65 and older has increased 48% between 2003-2015, and part of that is skyrocketing student loan debt. The question then becomes if a retiree is saddled with debt, can he or she ever hope to pay off that debt and if not, who's then responsible?
A recent article in Aging Care makes clear that unless you've co-signed a debt or jointly taken out a loan, you are likely not responsible for your parent's debt. But that doesn't mean you can ignore the burden, especially if it seems as though your parents are living beyond their means or you're concerned they've been swindled in some way. Consumer Reports has some advice about talking finances with your aging parents to find out what's going on. And should your parents pass away before a debt has been paid off, be aware, and be prepared, that debt collectors may come calling even if, as an heir, you're not responsible for what is now the estate's debt. To find out more about what an estate, surviving spouse or heir might be responsible for, Read Here. You'll probably want legal counsel to help you sort through the details, but better to be wise than to be tricked into paying what in fact you don't owe.
Between Friends: Sustaining Social Connections In Your Later Years: A sad but inevitable part of growing older is that old friends may pass away, and making new friends is not easy. As a recent article in Kaiser Health News points out, acquiring new friends, especially into our later years, can be a daunting task. Yet we also know how important social engagement is as we age, especially for maintaining memory and cognitive function. As an example, take a look at this recent study out of Ohio State University, which examined the role of social networks in preserving memory.
So, how to sustain long-time friendships and build new ones? For some suggestions, take a look at the wisdom of these TED Talk speakers, whose advice ranges from having the courage to give up grudges and outdated beliefs to prioritizing friendships over political or philosophical differences. Or, if close friendships are not in the cards for you, it's clear that even casual connections can provide important health and psychological benefits for seniors. So whether it's at the check-out line or with friends in your own home, it's important to remember to build and sustain social connections.
How Old Do You Feel? The Benefits Of Feeling Younger Than You Are: You know the saying:"You're only as old as you feel." It turns out there's some scientific truth in that!
While we all age, it's also true that we all experience aging in different ways, something that's called "subjective" aging. Researchers in Korea wanted to determine whether there was any association between our subjective aging and our actual neurobiological aging. They used MRI brain scans to investigate. Their findings, published in Frontiers in Aging Neuroscience, demonstrate that older people who feel younger than their chronological age, in fact, have the structural brain characteristics of younger brains. While it's not clear why this is the case, it could be a self-fulfilling prophecy: Those who feel younger lead a more active lifestyle that could in turn positively impact their brain health. To learn more about this research, take a look Here.
And for one striking example of someone clearly feeling younger than his age, and acting accordingly, read about the 14,000-mile trek undertaken by hiker Cargo Harrison, as profiled in the Washington Post Here.
Stretch Forth: Are You A Member Of The Elastic Generation?: Those of you who are older women probably know about this. In a store or on the street, there are times when people don't seem to notice you, almost as though you're invisible. It's a common feeling among women of a certain age, as society seems to have lost interest in you once you've lost some of what society defines as "attractive."
But the worldwide advertising firm J Walter Thomson wants to promote a different perception of women ages 53-72. Using the phrase "The Elastic Generation" (forget those images of elastic waistbands ladies!) the firm, and it's think-tank arm, JWT Intelligence, believes this generation of women is vibrant, confident, outspoken and up for adventure, and it's doing all it can to alert the advertising and retailing world that these women constitute a formidable market not to be ignored. In its recent report, "The Elastic Generation- The Female Edit," you'll find statistics and insights about this resilient and strong female demographic group, who don't allow their age to dictate how they live their lives and who defy a rigid pattern of how to grow older. As one woman boldly states, "In the future, ageless living will become the norm for us all."
And if you're interested in one striking example of this new category of older women, take a look at Lyn Slater, 64, a professor at Fordham University and style icon to boot. You can follow her on her blog, The Accidental Icon, and you can listen to her in this recent video as she describes who she is and how she lives her life. She's a woman of substance with a strong sense of style and self. And a great role model for how to live your life without regrets or boundaries.
"THE LAST WORD: "The time you enjoy wasting is not wasted time." Bertrand Russell