January 4, 2018 Newsletter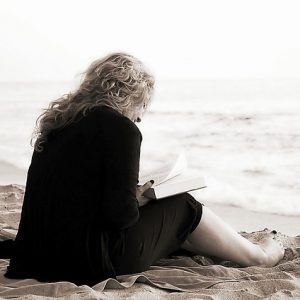 January 4, 2018 Newsletter
January 4, 2018
Good morning and welcome to agebuzz… Headlining today's topics:
Green Light: Adding Greens To Your Diet May Keep Your Memory and Thinking Stronger: It's the new year and you're probably looking for ways to keep yourself healthy and vibrant. One easy option? It seems that adding a salad to your menu every day may keep your memory strong and cognition sharp. In a new study published in Neurology, researchers found that older people who added green leafy veggies to their daily diet had slower rates of memory decline and cognitive aging. The study was part of the work of the Rush University Medical Center Memory and Aging Project, and while it was only a self-reported observational study, it nonetheless suggests something we probably all know: Diet matters, especially as you age. So pile on the spinach and kale, and read about the study Here.
A Bone To Pick: You May Not Need Those Calcium and Vitamin D Supplements: No matter our age, most of us are always concerned about a fall or bone fracture. Bone breaks can lead to serious problems as we grow older, so doing all we can to prevent them makes sense. What may not make sense, however, is taking calcium and vitamin D supplements to strengthen your bones. A new meta analysis study published inJAMA has found that there really is no evidence to support the use of these supplements as a way to lower the incidence of bone fractures. While that finding goes against the grain of years of recommendations, in fact it may mean that many of us have been wasting our time and money on measures that are of no real benefit. To find out more, read about this new research Here. And do you know your own risks for a bone fracture? If not, try out this bone fracture risk calculator Here.
The Silver Screen: Are We Unnecessarily Screening Seniors For Too Many Diseases?: An old philosophic debate: Just because we can do something, should we? For older people that translates into: just because we can test for a condition or disease, is it always necessary to do so? According to a recent piece in Kaiser Health News, the answer may be decidedly no. While diagnostic tests are invaluable for catching and treating diseases in their early stages, for older patients, the burden of such testing- including anxiety, expense and invasive interventions- may outweigh whatever benefits come from the discovery, especially if the cancer found, for example, is slow growing and unlikely to cause serious problems. In fact, a new Task Force on Low Value Care has just put out a list that includes screening teststhat should be foregone in older patients. Moreover, too much screening among certain populations may actually be skewing our understanding of risk factors associated with certain diseases. So before you blindly agree to that next routine screening exam, take a moment to Read Here.
Seniors Who Ski: Getting Out On The Slopes (And Trails): While some of us head to warmer climates this time of year, others can't wait to get out on the mountain- or along the trails- to take advantage of winter ski conditions. Ron Chase, for example, is a Maine-based outdoor enthusiast whose blog, Seniors Not Acting Their Age, recently extolled the tremendous exercise virtues of cross-country skiing in a post titled "Cross Country Skiing Is For Old People." For those of you who may be more "traditionalists" on skis, you need to know about SeniorsSkiing.com, an online resource for the over-50 skier. Check out this New York Times interview with the site's co-founder, Jon Weisberg, Here. So, whether it's downhill or across fields, skiing, even for the novice, can be a tremendous source of aerobic exercise and pleasure for seniors. Happy Trails!
Write Away: New Books Of Interest: You may know her as the world-renowned science fiction writer you or your kids adore. But Ursula Le Guin is also a prolific writer of non-fiction, and at the age of 81, she started a non-fiction blog that vividly displays her insights and wit. Now, many of those blog posts have been collected in a just published book, No Time To Spare: Thinking About What Matters. And if her writing has made you a fan, check out the progress being made on a new documentary about Le Guin that will hopefully be available for viewing soon. Also coming soon? A new book byNew York Times writer John Leland, entitled Happiness Is A Choice You Make. You may know Leland's work from the series he started in the Times in 2015 about the lives of 6 New Yorkers over the age of 85. His new book draws from this reporting and the lessons he learned about what makes a life worth living when you are among "the oldest old." You can also read Leland's latest piece in The Times about the impact of this reporting on his own thinking Here. So pour yourself a cup of tea and curl up with one of these new reads!
An Older Person's Game: Artists With Long Running Careers: Some of us achieve early success in our chosen careers. For artists, it's often in their later years that they really come into their own with authentic expressions of their personal vision. And now, at the Museum of Modern Art (MOMA) in New York, you can see a rich collection of artists who fit this bill. Entitled The Long Run, this exhibition will be on display for most of 2018 and features later career works of such artists as Agnes Martin, Cy Twombly and Louise Bourgeois. You can read Roberta Smith's terrific review of this exhibit Here. And speaking of older artists: if you can, you should try to see the career retrospective of 80-year- old artist David Hockney, currently on view until Feb. 25 at the Metropolitan Museum of Art in New York, the only North American venue showing this exhibit. While Hockney has been an art phenomenon for almost 60 years, his more recent work uses vivid color and incorporates cutting edge technology, something you might not expect from an older artist. As Hockney states, "I'm always still active, and if you're active, it's now." Watch Hockney talk more about his career in this video interview Here.
THE LAST WORD: "If I'm ninety and believe I'm forty-five, I'm headed for a very bad time trying to get out of the bathtub." Ursula Le Guin