February 8th, 2018 Newsletter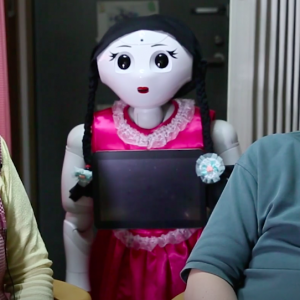 February 8th, 2018 Newsletter
February 8, 2018
Good morning and welcome to agebuzz… Headlining today's topics:
-Plan Ahead: Good Time To Review Your Estate Plans and Possessions
-Heart To Heart: Taking Care Of This Essential Organ
-Drink It Up: The Value Of Alcohol For Your Health
-Help Wanted: Technology Takes Up The Slack In Japan
-On Your Mark: Embracing Athletics As You Grow Older
-Challah And Hamburgers: Celebrating The Sabbath At Wendy's
-The Last Word
Plan Ahead: Good Time To Review Your Estate Plans and Possessions: Given the new tax law just implemented by Washington, now may be the time, for those of you lucky enough to have substantial assets, to check in with your estate planner to see if any changes are warranted. Next Avenue has a helpful list of questions to ask as you plan ahead. In addition to your money, it may also be a good time to think about your material possessions- for example, who's going to get the vintage china set and what should you do about all of those old photo albums? We know that some items have monetary value but many also have emotional or sentimental value, which can be just as compelling to children or others who may inherit from you. Jim Miller of SavvySenior.org has some useful suggestions for how to think about divvying up those family mementos. Check out his advice Here. Oh, and about those photos? Raise your hand if you have shoeboxes of old photos stacked somewhere in the back of your closet. For some advice on how to translate those curled and discolored photos into easier-to-handle digital form, take out your shoebox and look Here (Make sure to scroll to the bottom to watch the brief video on digitizing!).
Heart To Heart: Taking Care Of This Essential Organ: February is a good time to take stock of your heart health, given that the American Heart Association has declared it to be Heart Health Month and, more importantly, that heart disease remains the number one cause of death in the US. It's often hard to keep track of the latest and most accurate info on how to keep your heart healthy. For some up-to-date info, and cardiac myth-busting, check out this recent post from physicians at theUniversity of Connecticut's Calhoun Cardiology Center. The essentials, of course, remain the same: keep active and exercise and watch your diet. Some of the latest research findings underscore that even if you start exercising in your mid-to-later years, it's still beneficial for your heart. And as for food? Some hospitals are now experimenting with teaching their congestive heart failure patients how to cook, in order to avoid hospital re-admissions and to put these patients on a path to better health. Poached pears instead of pills? Take a look at this culinary plan Here.
Drink It Up: The Value Of Alcohol For Your Health: No one would argue that excess alcohol consumption is good for your health. In fact, there is serious concern about the sharp rise in alcohol use among seniors, who are more susceptible to hangover problems and serious injury or illness because of alcohol abuse. But in moderation? Say one or two drinks a day? There the evidence continues to mount that you may gain health benefits from that nightly glass of wine. In a new study in mice, published in Scientific Reports, scientists discovered that low levels of alcohol consumption appear to aid in the removal of toxic waste in the brain, which can be valuable for maintaining brain health as we age. Read more about the research Here. And on another front, researchers are experimenting with a new post-surgical stent that uses the anti-oxidants found in red wine as a way to prevent inflammation and keep arteries open for those with heart disease. So raise a glass and read more about this innovative intervention Here.
Help Wanted: Technology Takes Up The Slack In Japan: Around the world, burgeoning older populations are testing the limits of formal and informal caregiving systems in place. In the US, for example, few realize the connection between our national debate over immigration and our potentially shrinking pool of paid caregivers for our growing senior population. In Japan, given the rapidly aging population and the declining younger population, there is a real crisis brewing for how the country will be able to care for its most vulnerable citizens. Over at STAT, filmmakers captured some innovative and perhaps unsettling ways that robots and other types of technology are moving into the everyday lives of Japanese seniors in order to fill in the caregiving gaps. Whether for monitoring, companionship or activity motivation, the Japanese are employing cutting edge technology to help sustain and improve the quality of lives for their older citizens. Should the US begin to adapt this technology? Take a look at the video and decide for yourself Here.
On Your Mark: Embracing Athletics As You Grow Older: For many of us, watching this year's Olympics will be thrilling and perhaps even motivating. Who doesn't wonder what it feels like to go speeding down a mountain or flying through the air when you watch the Winter Olympics? While your "flying" days may be behind you, you can still feel the thrill of what athletic competition is like. Over at the website Slowpoke Divas, founder Bonnie Parrish-Kell has created a website for women who are not lifelong athletes and perhaps not even in top-notch physical shape, but still want to embrace their "inner athlete" as they get older. For some inspiration, you may also want to check out the website for the National Senior Games Association which is gearing up for the next set of senior "olympics" to be held in New Mexico in 2019. Or check out what 101-year-old Man Kaur of India has accomplished since she started taking up running and sprinting at the age of 93. You can even catch a glimpse of her racing by Clicking Here. Finally, for those with less lofty ambitions, but still the desire to keep in shape, do you know about Silver Sneakers? It's a free fitness program that matches seniors who are enrolled in certain Medicare Advantage programs with local gyms in their neighborhoods. You can find out if you're eligible by going on their website Here.
Challah And Hamburgers: Celebrating The Sabbath At Wendy's: When Friday evenings roll around, and observant Jews begin the sabbath prayers, it's usually a time for faith, food and community. For one particular group of senior Jews, it's also a time for the fast food chain Wendy's. Known for its square hamburgers and tasty chili, Wendy's has also become a Friday night hot-spot for a group of senior Californians who light the candles and say the prayers, all with a side of fries. And now you can share in the gathering by watching Wendy's Shabbat, a 10 minute documentary by filmmaker Rachel Myers, whose bubbe, Roberta Mahler, is among this special congregation. To read about the film, and watch a 4 minute preview, put down your Frosty and Click Here.
THE LAST WORD: "The one thing that unites all human beings, regardless of age, gender, religion or ethnic background, is that we all believe that we are above-average drivers." Dave Barry