Bad Mouth: Problems That Arise With Poor Dental Hygiene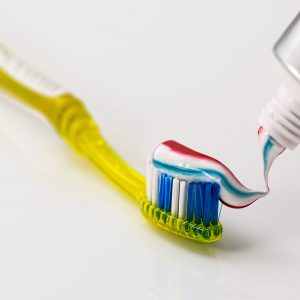 Bad Mouth: Problems That Arise With Poor Dental Hygiene
October 2, 2019
When it comes to healthy aging, it seems that paying attention to your teeth and gums is as important as eating well and exercising. Not only is your oral hygiene and dental health more at risk as you age but the implications of poor care or neglect may have repercussions throughout your body, well beyond your mouth and gums. A recent article in Medical Express relayed that older adults get twice as many cavities as younger adults and that as many as 64% of older adults suffer from periodontitis, gum infections that can damage soft tissue and bone critical to maintaining healthy teeth. Moreover, bacteria from gum disease can travel well beyond your mouth and can pose special risk for people with heart valve replacements or prosthetic joints. Experts recommend biannual dental exams and cleanings for all older adults.
That's a big problem, however, for the millions of seniors who reside in long term care facilities, where proper dental hygiene and regular dental care is often hard to come by. A recent piece by Dr. Frank Scannapieco in The Conversation details the serious lack of dental oversight that happens in many senior residences. It seems that only a small percentage of residents access dental services (Medicare does not cover dental care in nursing homes) and the oral health of such residents often leads to drug-resistant bacteria that can spread throughout the facility. In addition to the possible pain and indignity of poor dental hygiene, residents are also at more risk for pneumonia, which can arise from the bacteria that lurk in the mouth.
A recent post on CNBC noted that on average, a Medicare beneficiary spends almost $1000 out-of-pocket on uncovered dental expenses, a cost few people can afford, and that's just for basic care. Add on crowns or implants and the costs are downright untouchable for most patients. The Kaiser Family Foundation recently proposed some policy options to address the unaffordable nature of senior dental care, including the possibility of adding dental coverage to Medicare Part B or creating a voluntary dental benefit as an add-on for Medicare beneficiaries. Since nearly ⅔ of Medicare beneficiaries (37 million people) currently have no dental coverage, it becomes clear this is an urgent problem.
But for those with the luxury to spend your hard-earned money on appropriate dental care, you may be interested to learn of the creation in London of a special gum disease clinic that offers such amenities as special jet-washes of teeth and gums and personalized periodontal advice. Can't make it over to London? You can still take advantage of the expertise of Dr. Reena Wadia, the clinic's owner. So open wide and read more here.