April 20th, 2017 Newsletter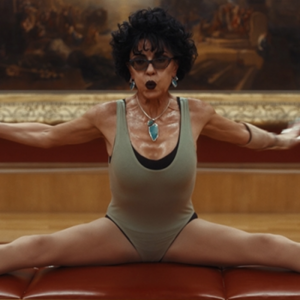 April 20th, 2017 Newsletter
April 20, 2017
Good morning and welcome to agebuzz… Headlining today's topics:
-The Best Laid Plans: Protecting Seniors From Identity Theft
-Age Explain: What Is Sundowning?
-Push Back: Older Workers Fight Against Age Discrimination
-Read All About It: The Best Alzheimer's Blogs
-The Book Shelf: New Books Of Interest
-Aging Disgracefully: Fierce Fitness And A Fabulous Film
-The Last Word
The Best Laid Plans: Protecting Seniors From Identity Theft: You've taken the expert advice and put mechanisms in place in case your aging parents lose their ability to make decisions. Perhaps you have a power of attorney for their finances, and a health care proxy for health care decisions, and you feel like your loved ones are now protected. However, with identity theft, it doesn't matter whether or not the victims have decision-making capacity. Their identities, and thus cash and assets, can be stolen even if they're able to handle their day-to-day affairs. Seniors are especially vulnerable targets for thieves intent on stealing identities and cashing in, so you need to be wise about extra protections you and your aging parents should be taking. Over at Next Avenue, writer Darren Guccione has put together a list of guidelines to protect identities and guard private information, especially when on the internet. Get the scoop, and keep your personal info safe, by Reading Here.
Age Explain: What Is Sundowning?: As the day draws to a close, and the sun begins to set, it's not uncommon for many of us to begin to feel tired. But for certain seniors, fatigue at the end of the day is just one aspect of a larger set of symptoms collectively known as "sundowning." Usually associated with those who have dementia, sundowning symptoms can include increased confusion, agitation, hallucinations or even aggressive behavior, to name a few. While we know that those with dementia have their internal clocks disrupted, it's not entirely clear what the causes of sundowning are, which then leads to treatment challenges. There are strategies to address behavioral changes and even medications to ameliorate symptoms, but there's no easy solution to address the constellation of distressing symptoms that may surface at day's end. To read a comprehensive review of the signs, symptoms and possible solutions for sundowning, Click Here. 
Push Back: Older Workers Fight Against Age Discrimination: As our society grows older, the nature of the typical career arc is beginning to change. Few people now spend their entire careers at one position. Many of us now have two or even three careers over the span of our working lives. These changes are not without tension, however, as older workers push to enter arenas typically populated by much younger individuals. For example, there's a new class action lawsuit working it's way through the courts that pits "older" individuals (the plaintiffs are 53 and 47) against new college graduates, for space in the prestigious entry level associate positions atPricewaterhouseCoopers. The litigants claim the firm gives hiring preference to millennials, and discriminates against them because of their ages, while the firm rejects their efforts to interfere with longstanding recruitment programs. A similar case is already heading to the Supreme Court. Read about this "battle of the ages" in a Wall Street Journal article Here (paywall). And if you're interested in finding "age-friendly" employers, Click Here.
Read All About It: The Best Alzheimer's Blogs: Whether you're a professional, family member or patient, anyone dealing with Alzheimer's is always on a quest to learn more: best strategies, latest research updates, info on costs and caregiving and networks to provide emotional support. The internet can be a source of great ideas, if you know where to look and how to access the best of what's out there. Medical News Today, a well regarded source of reliable and comprehensive info on a range of health topics, recently published a list of what are considered some of the top Alzheimer's blogs on the web. No matter what your connection to this disease, you'll be able to find updates, resources, advocacy opportunities and strategies, all with the click of a button. Read the list for yourself, and share it with your family and friends, Here.
The Book Shelf: New Books Of Interest: The weather has finally turned, and for many of us, we're dreaming of sitting outside and grabbing our latest reading materials. Need some suggestions? Here are some highly praised new publications that combine personal memoir with sage advice that should keep you reading and engaged: You Don't Look Your Age…and Other Fairy Tales by Sheila Nevins. You may know her as the person who's churned out award winning documentaries for HBO for over 30 years, but what you may not know is what this 78-year-old dynamo has had to go through to achieve the career success she's had. With praise from Meryl Streep and comparisons to Nora Ephron and Anna Quindlen, this book will likely delight as you follow Nevin's journey through work, motherhood and aging. Or, try Say Yes- Flying Solo After 60 by Pamela Hull. Published last fall, this book chronicles the journey, and now adventure, of putting a life back together after a long term marriage ends with the death of a spouse. And along similar lines, Sheryl Sandberg's newest book, Option B: Facing Adversity, Building Resilience and Finding Joy, arrives in bookstores on April 24th. Most people know that this Facebook COO suddenly lost her husband, but what you may not know is the grief, adversity and ultimate resilience she found as she recovered from this tragedy. Written with Wharton psychologist Adam Grant, this book is intended for anyone facing adversity- be it illness, job loss, grief or natural disaster- who needs help finding inner strength in the journey to recovery. And it's the catalyst for OptionB.org, a new organization Sandberg has started. Happy Reading!
Aging Disgracefully: Fierce Fitness And A Fabulous Film: You may have been to the Tate Museum in London, but you've probably never seen it quite like this. Filmmaker Isaac Lock has directed a short video for a new fashion video network, M2M, titled, "All Day Every Day." What's eye popping and exciting about this video is not only the exceptional artwork you see, but the amazing Ro Sylvester, a woman "of a certain age," who approaches fitness like her life depends on it. The video captures Sylvester as she winds her way, and strips off her clothing, through the Tate, engaging in a more vigorous fitness routine than athletes half her age. In full make-up with nary a hair out of place, Sylvester proves that aging, like museums, can be full of artistic delight. You won't be able to turn away as you Watch Here.
THE LAST WORD: "In the end, it's not going to matter how many breaths you took, but how many moments took your breath away."  Shing Xiong