A New Post For April: Herbal Essence: A Blog By Alice Herb: Chapter Thirteen: I Am What I Eat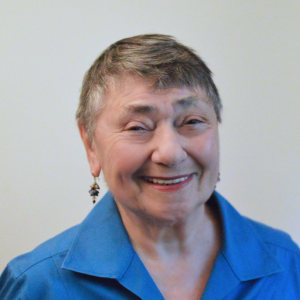 A New Post For April: Herbal Essence: A Blog By Alice Herb: Chapter Thirteen: I Am What I Eat
April 2, 2019
Food seems to take up an awful lot of our time and energy these days.  Food for health. Food to buy. Food to cook. Food to eat at home or out.  Newspapers, magazines, books- both digital and hard copy- devote an inordinate amount of space to restaurants, recipes, and food shopping.  And let's not forget the diet industry. No question people are obsessed with food – too much, too little and how much is enough. Much of this is plain boring to me. But that's because I also don't particularly like to cook. But some of it is worth thinking about.
What are the risks to our health as we grow older? The greatest risk to my health was the many years I smoked. But I finally quit – after many failures – 22 years ago. I am also a moderate drinker. Drugs were never an issue for me. What I sacrificed by giving up smoking, however, was my size 10 figure. And that led me to FOOD. I gained weight when I stopped smoking because I began eating too much.
Now in my mid 80's, I'm still able to eat pretty much what I like and to experiment with new flavors and cuisines. Why? A lot I attribute to my good genes. But that also accounts in part for my taste buds. I don't like most cakes or candy or anything sugary. I prefer sour and bitter flavors. I am not a big red meat eater and instead prefer fish. I like vegetables and fruit. That sort of makes me a nutritionist's dream- but I do love crusty peasant bread and that lands me in that "more than chubby" weight category. What I need is portion control.
I could say I am just lucky and forget about it. But I do think that the hoopla surrounding food is drowning out any sensible approach to food and eating. How food is grown does demand our attention. Food producers have not necessarily had our best interests at heart. We don't need to eat chemicals nor do we want our food sources, such as livestock, to be loaded up with pesticides and antibiotics. We should pay attention to harmful ingredients in prepared foods, especially fast foods. As my great niece, who is a chef, says, butter and salt will make anything taste good- but not so good for our health.  
What we should stop doing is fetishizing food and making it so much a part of our lives. Let's put it back to where it belongs. We need food to survive. Moderation is a good rule. Good cooking can be a blessing.  Eating out should be a treat in both taste and sociability and not to be drowned out by loud music and screaming conversations. And maybe that will make us all a lot healthier.
Herbal Essence, the blog of Alice Herb, is a regular feature on agebuzz. If you think you've got something to say and would like to develop your own blog for agebuzz, please contact us at info@agebuzz.com  and you can contact Alice directly at alice@agebuzz.com